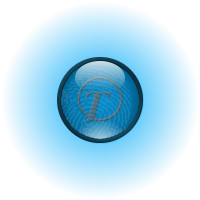 Touch-It Virtual Keyboard
The most advance on-screen keyboard
Touch-It Virtual Keyboard is a powerful set of tools to build and use on screen keyboards. Type right away using the preset layouts or create your own from scratch using the Designer.
Desktop and Winlogon keyboards
Display a keyboard on the desktop, the logon screen and the consent screen.
Secure Attention Sequence
Send Ctrl+Alt+Del whenever needed.
Keyboard On-Demand
Show the keyboard only when an input is required.
Push into view
Scroll the content of documents or push the input field into view to let you see what you are typing.
Remote desktop
Install Touch-It on a server and use it in a remote desktop session.
Multi-monitors
Display keyboards on one or all your monitors.
Control the keyboard
Control the keyboard visibility and layout from your app or web page using simple HTTP/GET requests or automation.
Control third apps
Send commands to third apps by automation and messages or link your library to the keyboard and call your own procedures.
Languages
Support any language including East Asian's.
Select the input language from the keyboard itself.
Customize
Create your own layouts and theme and customize them at will to suit your needs.
Action keys
Send an unlimited number of commands with a single key. When pressed, held down or depressed.
License
Lifetime license and free updates for life. No subscription.
Touch-It Virtual Keyboard is a great tool for mobile users with Tablet PCs, machine tools, medical equipment, kiosks or point of sale manufacturers.
Supported operating systems
Workstation: Windows XP, 7, 8, 8.1, 10
Server: 2008, 2008r2, 2012, 2016
Take a free tour to learn more
Touch-It Virtual keyboard running on Windows 8, desktop and Modern UI.
Introduction to the Designer. Create your own layout.
Technical questions
Shall you have any issues or technical questions about Touch-It, you should always start by reading the Forum. If you don't find the answer, feel free to create an account and post your demand in the Problems and solutions section.
Download an older version
Previous versions are located in the History of changes page.
Reseller
Would you like to become a reseller? Please contact us.
Contact us
if you've got any further questions, please don't hesitate to contact us.